This weekend held some sweet moments with friends from Texas A&M. We had a playdate with Laura and her baby girl Amelia. Laura and I served on the discipleship team at
Breakaway
together. We had a lot of fun discovering that our babies have some of the same quirks. Jackson pooed his outfit and that's why he's only in his diaper.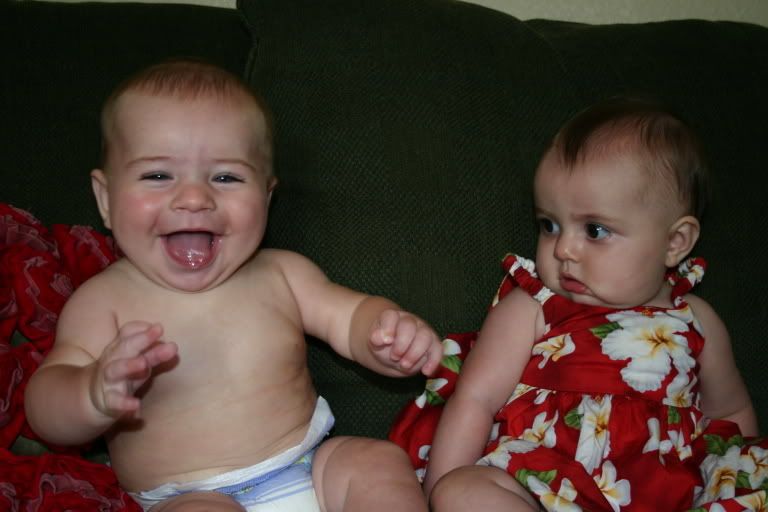 What are YOU laughing at?
Jackson and I had brunch with Kat, Lori, and Cimbrey at Kat's super cool townhouse in Dallas. We had so much fun! Kat woke up at the crack of dawn to make us breakfast tacos and blueberry muffins. We were all in
Phi Lamb
together at one point. All four of these ladies are some of the neatest people I know.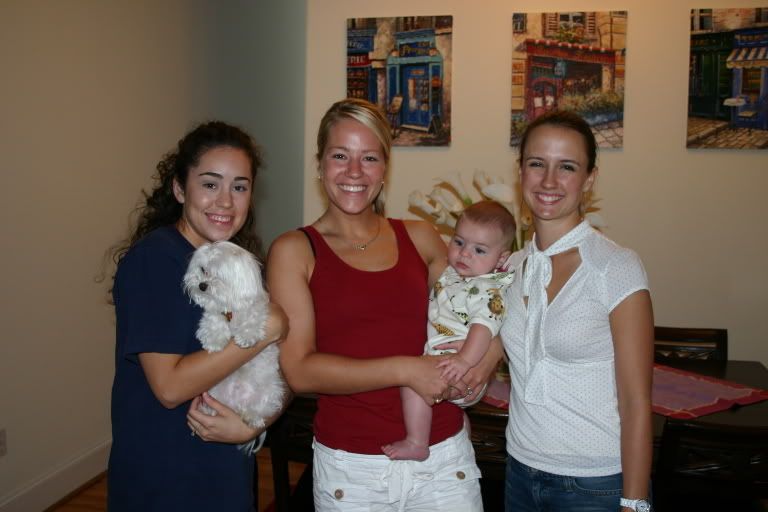 Kat and Fluffy, Cimbrey, and Lori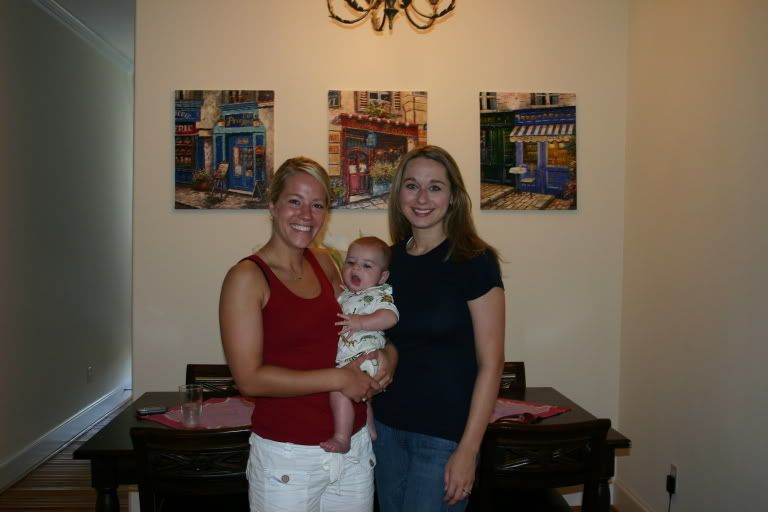 Jackson has finally gotten the hang of eating cereal. He's opening his mouth and leaning toward the spoon to eat. I'm sure he knows his name now. He has also started getting really upset if I take a toy out of his hand.
The biggest news of the day is that we had rain in our town. Yay! It was actually cool enough to sit on the porch this evening.
This is just a great shot of my son's gorgeous eyelashes.