I love the concept of Ebenezer, which means "stone of help" in Hebrew. An Ebenezer is something that commemorates God's help. "Here I raise my Ebenezer, hither by thy help I come..."(Come Thou Fount of Ev'ry Blessing). So this post is me raising my Ebenezer. Picture me with a big stone over my head if that makes you happy. Six months! We made it! And we're happy! What a marker. "Thus far the Lord has helped us" (1 Samuel 7:12). Thank you, Lord!
Jackson has been celebrating his six month mark by doing all sorts of new things. Instead of putting his whole fist in his mouth, he's finally figured out how to suck his thumb. He's added a very loud, high-pitched squeal to his vocal repertoire. Yesterday he had his first bite of veggies - green beans. And he's finally sitting up on his own. He seems very pleased with himself. Yay! This means he will promote to the "Creepers" class on Sunday. We will miss those sweet nursery workers who have so tenderly cared for him since he was only 8 weeks old. Now we're working on sleeping through the night again. Oh, let it be!
Today he had his 6 month check up and shots. For those of you who care about these things, he weighs 18 lbs, 2 oz. and is almost 27 inches long. He's in the 50-75 percentile for both. Jackson is really curious as to who reads the blog, so say hi (leave a comment) this week if you can!
Howdy, thanks, and gig 'em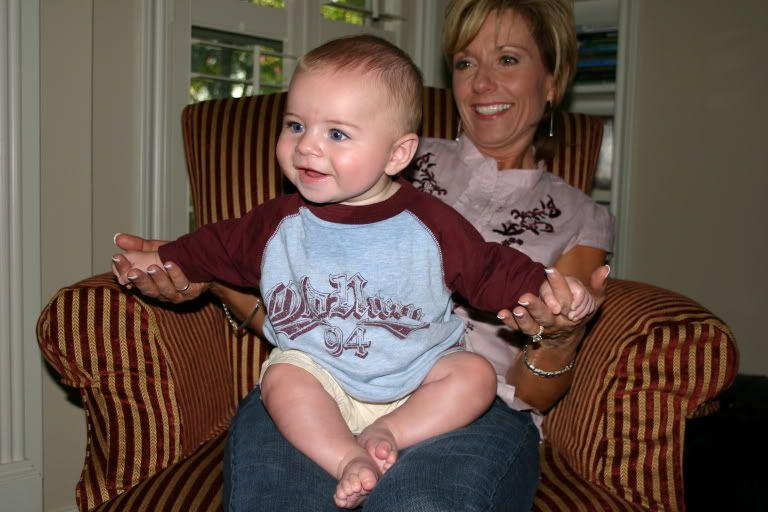 Fun times at Grandma Beth's house
Lots of sugars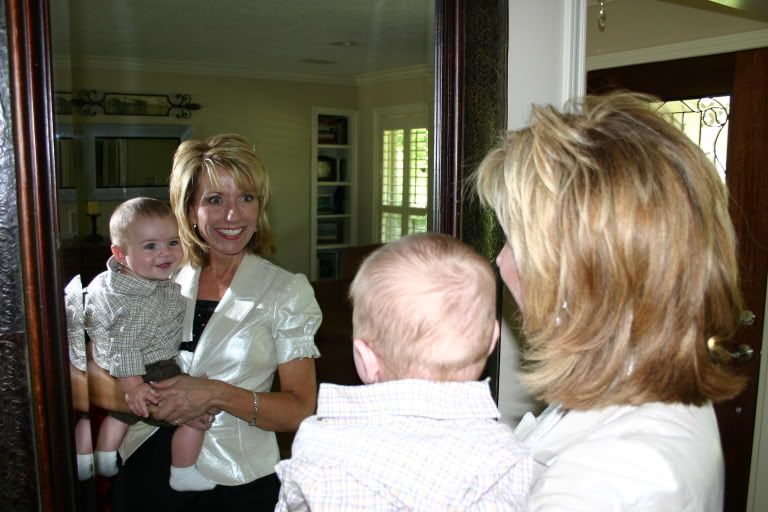 The mirror loves me!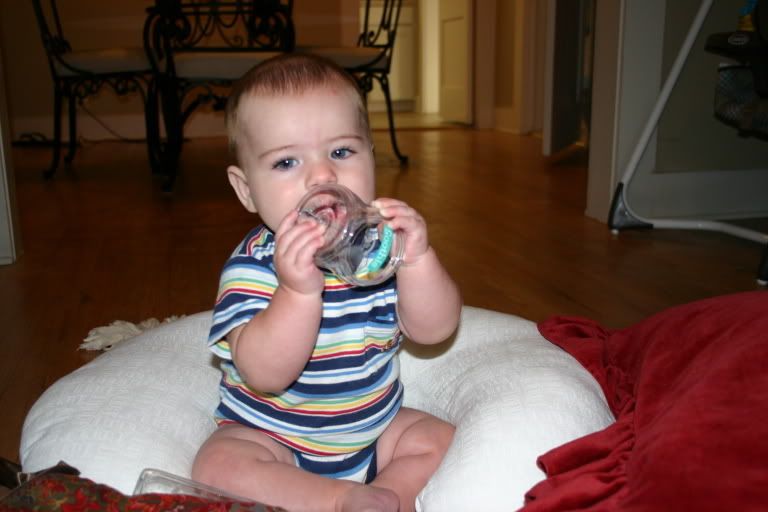 Sitting pretty